Back
<< Issue #7 | Free Comic Book Day 2012: Freestyle Funnies >>
SpongeBob Comics #8: Dumbin' Right at Ya!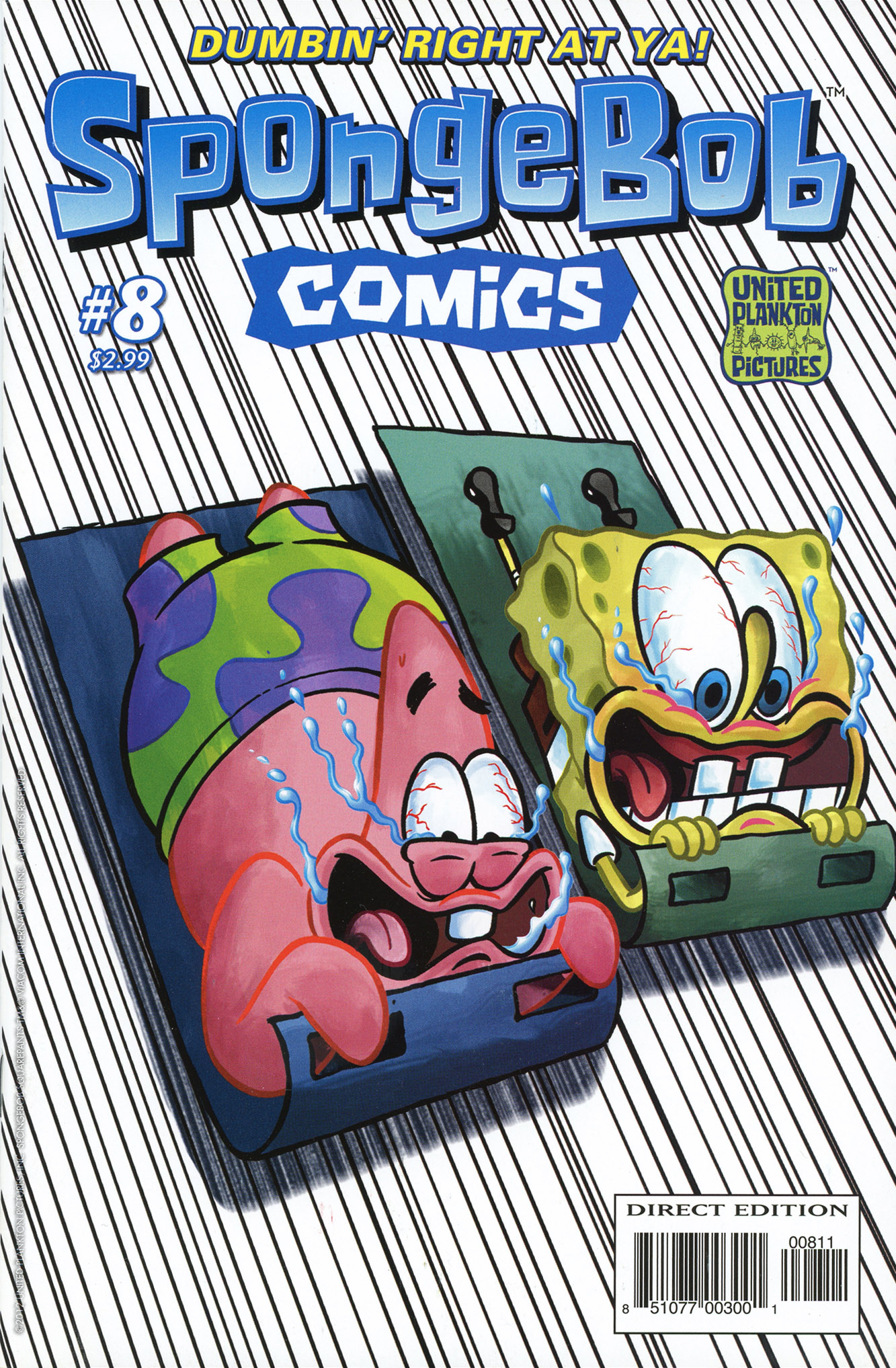 Release Date:
April 11, 2012
Pages:
36
Description:
Slip-Sledding Away
Pages: 10
SpongeBob and Patrick race carpet sleds down the mountain.

The Tooth Shall Set You Free
Pages: 4
SpongeBob has a rotten tooth and Gary helps him get it out.

SpongeFunnies
Pages: 1
Poetry is Crazy, Computer Time, Out With a Bang

Jam Session
Pages: 2
Squidward tries to play his clarinet, but jellyfish wont leave him alone!

Formula For Success
Pages: 10
Plankton makes his own formula that the public loves.

Dream Boat
Pages: 1
Mrs. Puff dreams of a new boat, but SpongeBob is there too!

Sandy's New Invention
Pages: 1
Sandy's stumped on a new invention so she asks SpongeBob and Patrick for ideas.

Random fact: Vince Deporter drew the cover for this issue.