Back
<< Issue #6 | Issue #8 >>
SpongeBob Comics #7: The Savage Spatula of SpongeBob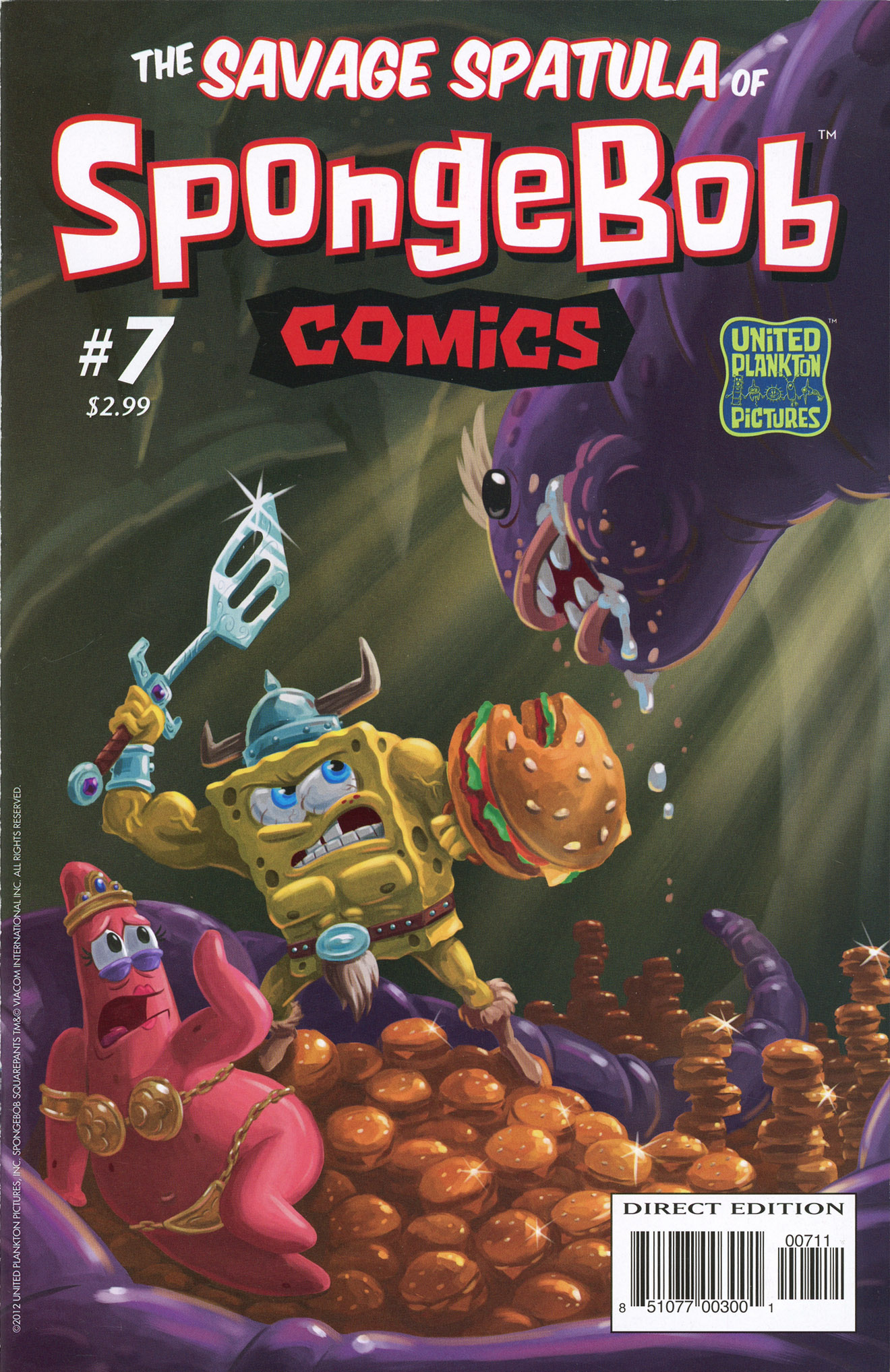 Release Date:
February 8, 2012
Pages:
36
Description:
Missing Man
Pages: 10
Mermaid Man goes missing on Barnacle Boy's birthday and SpongeBob and Patrick have to find him.

Gary's Hairball Adventure
Pages: 4
Gary coughs up a giant hairball and SpongeBob thinks he can top it.

Look Out Below!
Pages: 10
SpongeBob travels beneath the Krusty Krab to defeat a giant worm and save a village.

Flotsam and Jetsam Ocean Facts: Sea Stars
Pages: 1
Read all about real life sea stars.

Egg Hunt
Pages: 2
SpongeBob and Patrick find an egg and try to find out where it's from.

SpongeFunnies
Pages: 1
Superstar, Motormouth, Best Comic Ever!!

Krabby Klub
Pages: 1
An advertisement for the Krabby Klub, where you can sell Krabby Patties door-to-door for prizes.

Random fact: This issue includes the first comic book appearance of Goofy Goober's Ice Cream Party Boat.