Back
The Big Help
Freerice is a non-profit website that is owned by and supports the United Nations World Food Programme. Freerice has two goals: Provide education to everyone for free & help end world hunger by providing rice to hungry people for free.
For every answer you get correct, 10 grains of rice is donated to poor families!

The Natural Resources Defense Council (NRDC) is an international nonprofit environmental organization with more than 1.4 million members and online activists. Since 1970, their lawyers, scientists, and other environmental specialists have worked to protect the world's natural resources, public health, and the environment.
In late 2013, SpongeBob became the first animated character on eBay Celebrity and fans had the opportunity to bid on limited edition SpongeBob-themed memorabilia to raise money for the NRDC.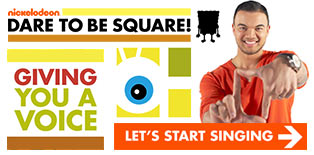 Kids Helpline is a counselling service for Australian children and young people aged between 5 and 25 years. Nickelodeon Australia runs an anti-bullying campaign called "Dare to be Square", which encourages kids to stand up, speak out and be positive. In 2013, singer Guy Sebastian penned a SpongeBob-inspired song called "Dare to be Square" which was released as a charity single to raise money for Kids Helpline.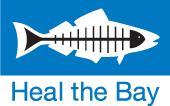 Heal the Bay is a non-profit environmental group working to restore Santa Monica Bay. The biggest threats to our coastal waters come from stormwater runoff, pollution, climate change and over-fishing. Heal the Bay meets these challenges by partnering with people through community action programs and through advocacy efforts to move municipal, state and Federal government and regulatory agencies to act in our collective interests.
In 2001, Stephen Hillenburg (creator of SpongeBob) was honored with the organization's highest honor - the Walk the Talk Award - for elevating marine life awareness through SpongeBob SquarePants.