Back
<< Issue #15 | Issue #17 >>
SpongeBob Comics #16: The Treasure of Captain Goldfish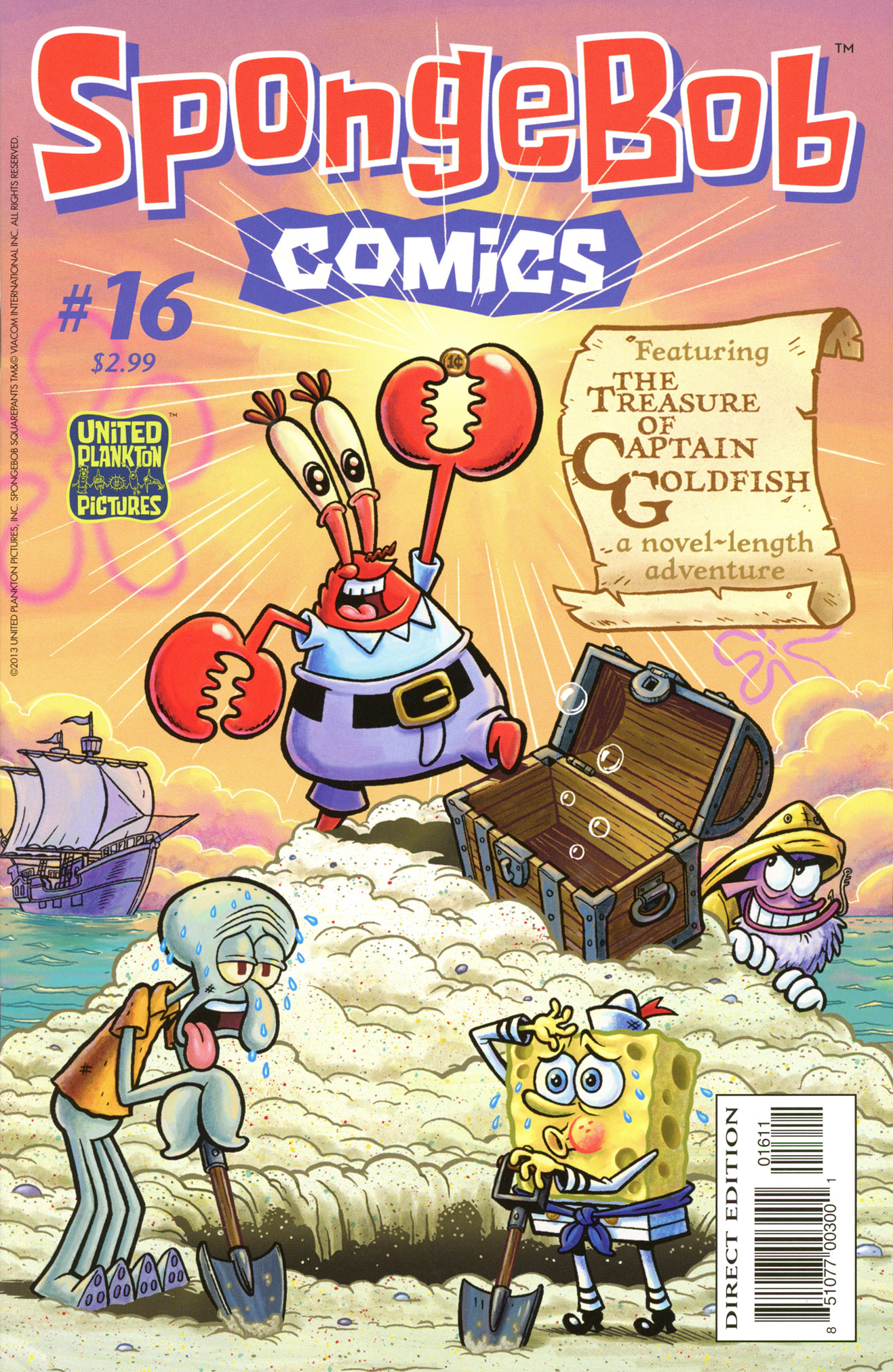 Release Date:
January 9, 2013
Pages:
36
Description:
The Treasure of Captain Goldfish
Pages: 20
SpongeBob, Squidward, and Mr. Krabs hunt down the lost treasure of Captain Goldfish.

Flotsam and Jetsam Ocean Facts: Sea Turtles
Pages: 1
Read about real life sea turtles that live in the ocean.

The Big Bubble Trip
Pages: 2
SpongeBob blows a big bubble to float around town in.

Fate's Frigid Patty
Pages: 4
SpongeBob finds a magical world inside of the freezer.

SpongeFunnies
Pages: 1
Nature Show, Rocket Skateboard!

Safari Park
Pages: 1
SpongeBob and Patrick go on a safari adventure.

Random fact: This is the first issue to contain a 20 page novel-length story.