Back
<< Issue #13 | Issue #15 >>
SpongeBob Comics #14: Now Under New Management!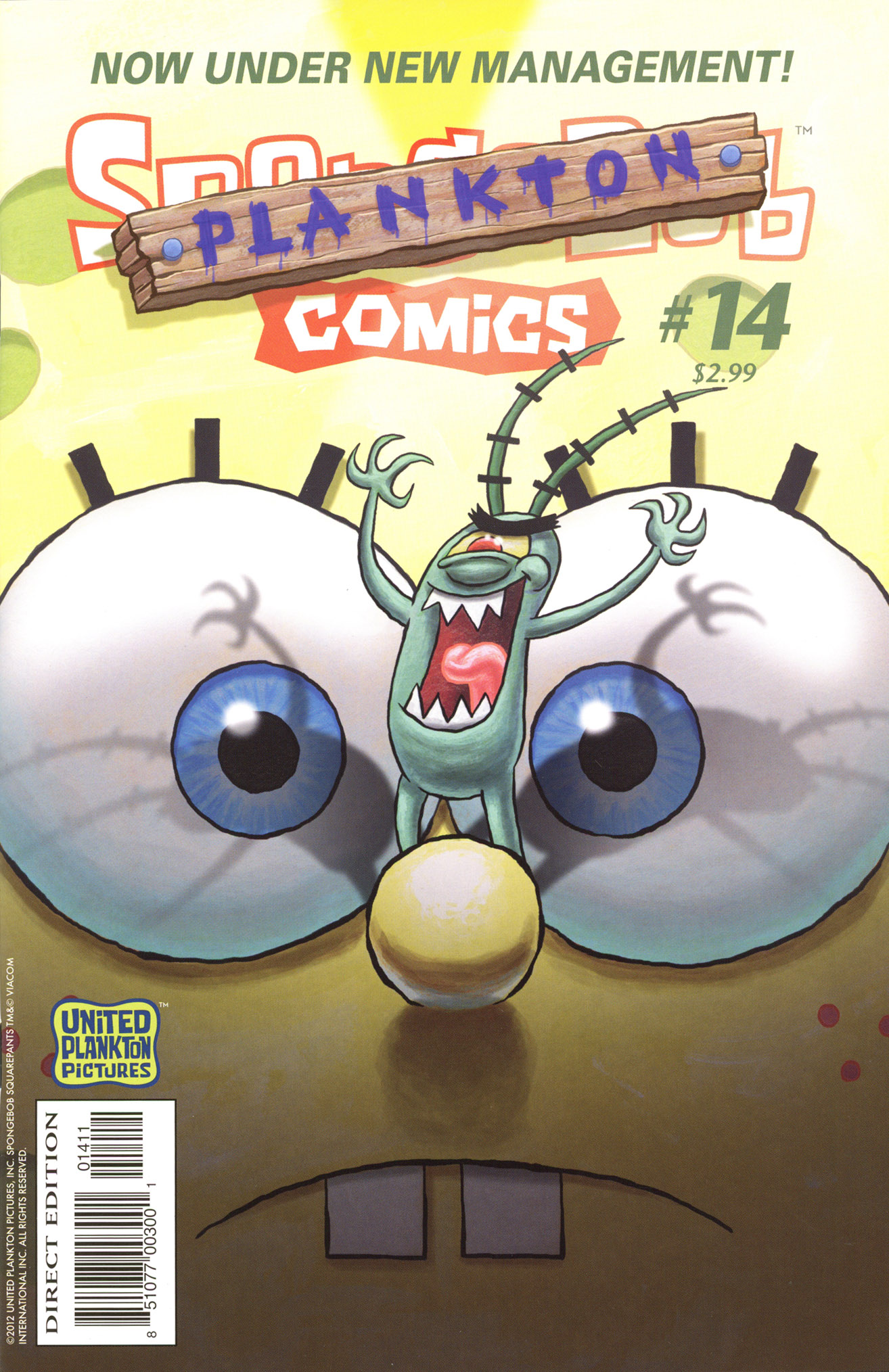 Release Date:
November 14, 2012
Pages:
36
Description:
Dream a Patty Dream
Pages: 10
Plankton builds a device to transport himself into dreams.

One Night at the Chum Bucket
Pages: 4
Plankton contemplates making inventions for good instead of evil.

SpongeFunnies
Pages: 1
Supergun, So Serious, Evil Plan.

For the Love of Chum
Pages: 10
SpongeBob tries to help Plankton turn the Chum Bucket into a successful restaurant.

The Enemy Within
Pages: 2
Plankton tries to hide inside of SpongeBob to see the formula.

Flotsam and Jetsam Ocean Facts: Plankton
Pages: 1
Read about real plankton that live in the ocean.

Plankton's Last Laff
Pages: 1
Plankton practices his evil laugh.

Random fact: All stories in this issue are about Plankton.