Back
<< Issue #3 | Issue #5 >>
SpongeBob Comics #4: Beware… The Dishwasher!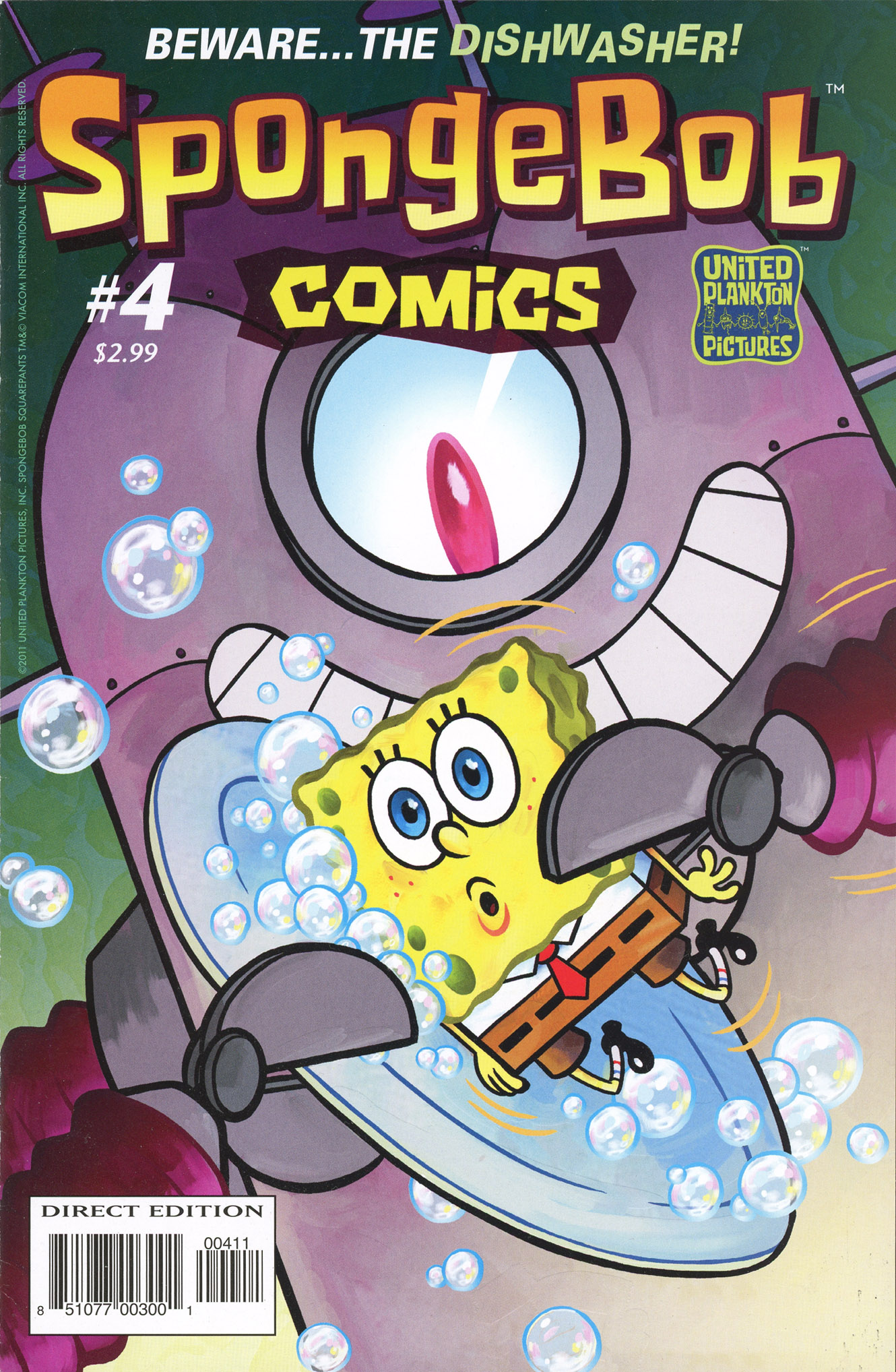 Release Date:
August 10, 2011
Pages:
36
Description:
The Replacement
Pages: 8
Mr. Krabs gets a robot helper to replace SpongeBob.

Look, Squidward, I Bought You a Special Suprise!
Pages: 1
SpongeBob bought Squidward a surprise inside of a can.

Burn It
Pages: 4
A customer comes into the Krusty Krab and orders a burnt Krabby Patty, but SpongeBob's not sure if he can do it.

SpongeFunnies
Pages: 1
SpongeBob and Patrick Write a Letter, Squidward's Toilet, The Best Comic in the World.

SpongeBob! Wait!
Pages: 1
Patrick notices SpongeBob walks faster than him, but he has a solution.

Mental Delivery
Pages: 10
Sandy has SpongeBob wait for a package for her.

Patrick's Big Secret
Pages: 2
Patrick's hiding something, and SpongeBob wants to know what it is.

Plankton's Family Tree
Pages: 1
Plankton looks at an old family tree.

Make a Funny Face
Pages: 1
SpongeBob and Patrick compete to see who can make a funnier face.

Random fact: This is the first issue including Sandy.