Back
<< Issue #28 | Issue #30 >>
SpongeBob Comics #29: Scientific Stories for Nuts Like You!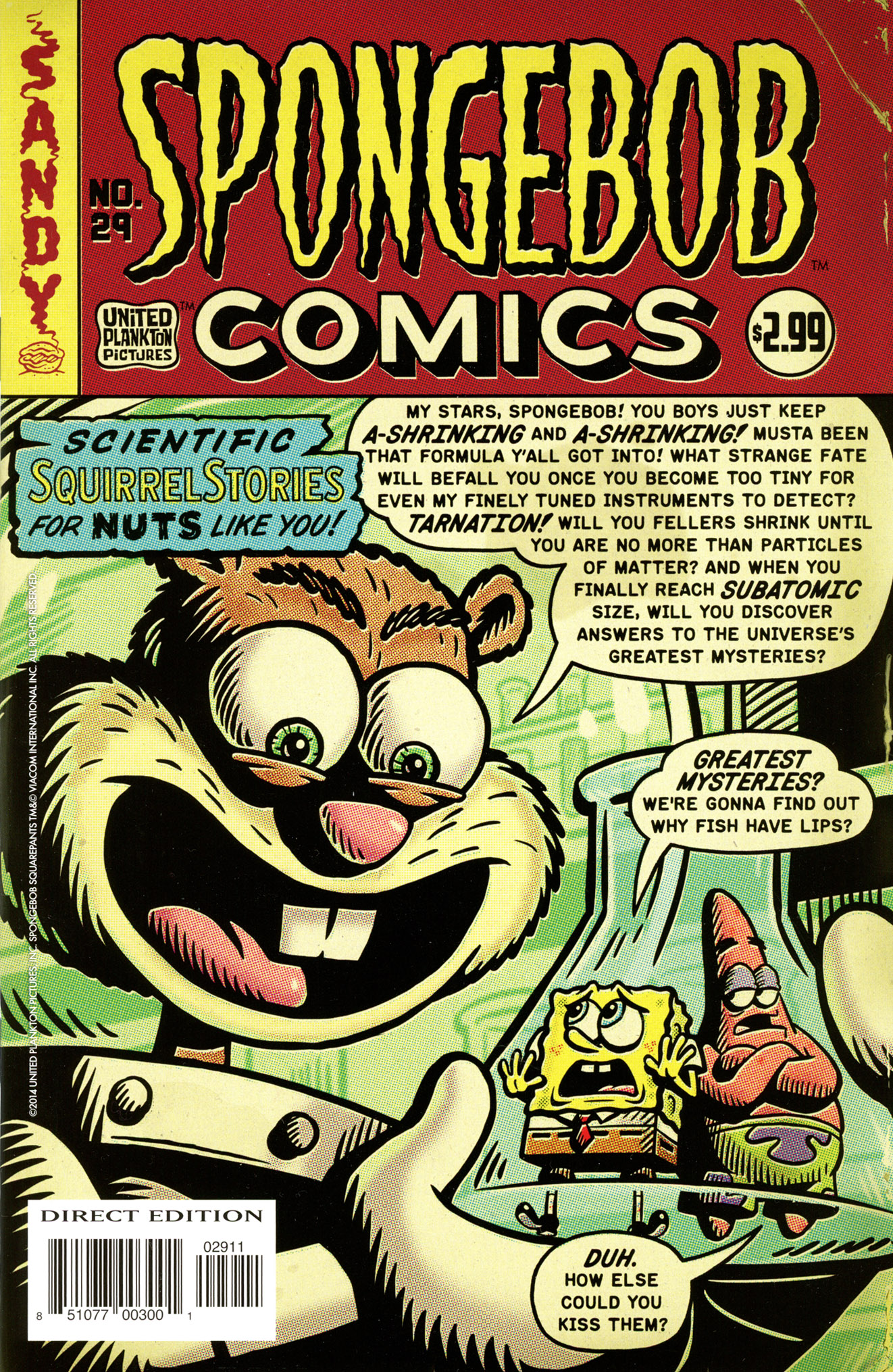 Release Date:
February 12, 2014
Pages:
36
Description:
Monkey Sea, Monkey Do!
Pages: 10
SpongeBob gets Sandy a sea monkey for her birthday but things go unexpected when it grows fifty feet tall.

Sandy vs Plankton
Pages: 4
Sandy finds Plankton trying to take over the world but stops him using her own knowledge.

Pore of the Worlds
Pages: 4
Sandy makes an invention that turns SpongeBob into an inter-dimensional portal.

Scaredy Snail
Pages: 10
SpongeBob and Sandy hear a strange sound from a trench and explore it.

Flotsam and Jetsam Ocean Facts: Squirrels?!
Pages: 1
Read about mammals that live in the ocean like whales, seals, and… squirrels.

It's Very Simple, SpongeBob!
Pages: 1
Sandy invents a simple machine to wake SpongeBob up every morning.

Wet and Wild West
Pages: 1
Sandy dreams she's back in Texas and SpongeBob is there too.

SpongeFunnies
Pages: 1
No Cavities.

Random fact: The cover was an homage to "Weird Science" #12.